Warning! This page makes heavy use of JavaScript and is virtually unusable if JavaScript is disabled.
The MONALISA (MONitoring key environmental parameters in the ALpine environment Involving Science, technology and Application) project's main goal is the development of multi-scale monitoring approaches for key environmental parameters and production processes using innovative monitoring technologies and non-destructive methods in the application field of agriculture.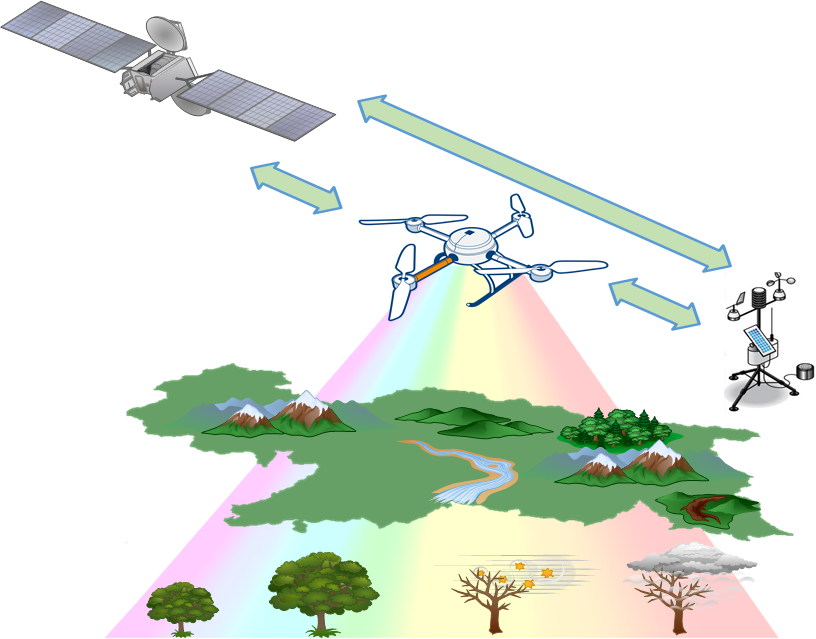 Lead partner: eurac research
Funding scheme: Special Reasearch Area (Autonomous Province of Bolzano)
Period of project: 08/2013 - 12/2016
Scientific Partners: Free University of Bozen-Bolzano, Innovation, Development and Marketing, Laimburg Research Centre for Agriculture and Forestry, University of Innsbruck
Industrial companies: GECOsistema, Territorium OnLine, CISMA, MOUNTAIN-EERING
All the data, maps and products related to the MONALISA projects have their own metadata collected in the Geonetwork catalogue. Please use the keyword "monalisa" in the search tool to find the metadata of all these products.
This catalogue is compliant with OGC CSW (Catalog Services for the Web) requirements. All the metadata are fully compliant with ISO-19139 (describing geospatial data) as well as INSPIRE requirements.
A Data Portal filled with a small subset of the dataset collected in MONALISA projects is available for test purposes. It contains data collected from the ground station between 1-11-2-2015 and 31-12-2015. If interested, please try it: MONALISA data service.
The full dataset contains data for the complete project period 08/2013 - 12/2016 and it's available for project's partners in the eurac research LAN.
Data are heterogenous and collected from different sources:
Ground Station
MONALISA project collects data from ground stations observing about 80 phenomena; these stations are maintained by project partners.
For further information, please visit the Data service page.
Phenocam
Automated digital cameras, phenocams, can monitor vegetation status and environmental changes over long periods of time.
For further information, please visit the Phenocam page.
Phenopix
Data coming from NDVI sensors can be used for understanding seasonal phenology.
For further information, please visit the Phenopix page.
This work is licensed under a Creative Commons Attribution 4.0 International License.